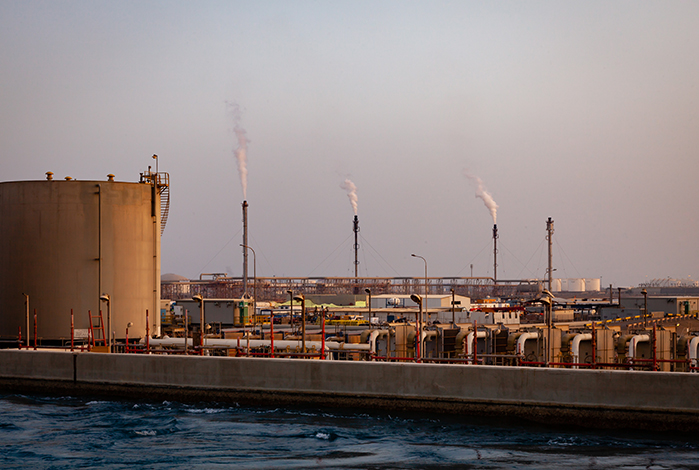 Environmental Stewardship – SAMREF Protecting Earth's natural resources
is as important to SAMREF as providing the refined products so essential to improving our quality of life. Our goal is to be recognized and respected everywhere for having a record of environmental excellence. SAMREF's values, business strategies and field operations reflect the highest possible environmental standards. The company is committed to continually improving its processes for minimizing pollution and waste, conserving natural resources, responsibly stewarding our products and enhancing a broader understanding and management of the environmental aspects of its businesses. We outline the commitment we have made to contribute to sustainable development, and the policies and standards that provide the framework to make this a reality.
SAMREF's initiatives to reduce air and water emissions and solid waste: Today, the refinery continues to employ effective measures to reduce emissions. Additionally, process changes that reduce severity of operating conditions also contributed to emissions reductions.
We operate in oil refining - where we recognize that our activities and products impact the environment. We will be proactive in our approach and we will take all reasonable measures to manage these impacts. This commitment has been addressed in our Environmental Policy which states:
These commitments are in addition to our basic obligation to comply with all environmental laws and regulations.
SAMREF's Management strongly believes that preservation of environment is both an individual and management responsibility
SAMREF's Management is committed to providing the necessary resources to establish and maintain a high environmental standard.
At SAMREF, we are committed to: eliminating environmental incidents; reducing emissions and waste; using energy and other natural resources efficiently; being prepared to respond to emergencies; evaluating our products and educating our employees, customers and the public on their safe and environmentally responsible use; helping our employees, contractors, business partners and service providers understand how their actions influence environmental performance;
communicating with our neighbors and others about our environmental programs and performance
and continuously improving our environmental performance through an effective management system.
Everyone who works at SAMREF is responsible for protecting the environment of our employees, customers and community.
Our commitment to environmental performance is an integral part of our business,
and achieving cost-effective environmental solutions is essential to our long-term success.