Our History
SAMREF is an equally owned joint venture between Saudi Arabian Oil Company (Saudi Aramco) and Mobil Yanbu refining Company Inc. (a wholly owned subsidiary of Exxon Mobil Corporation).
Saudi Arabian Oil Company (Saudi Aramco) is the worlds largest oil producing and exporting company and was established by Royal Decree in 1988 to assume the responsibilities of its predecessor, Aramco that has a history dating back more than 70 years.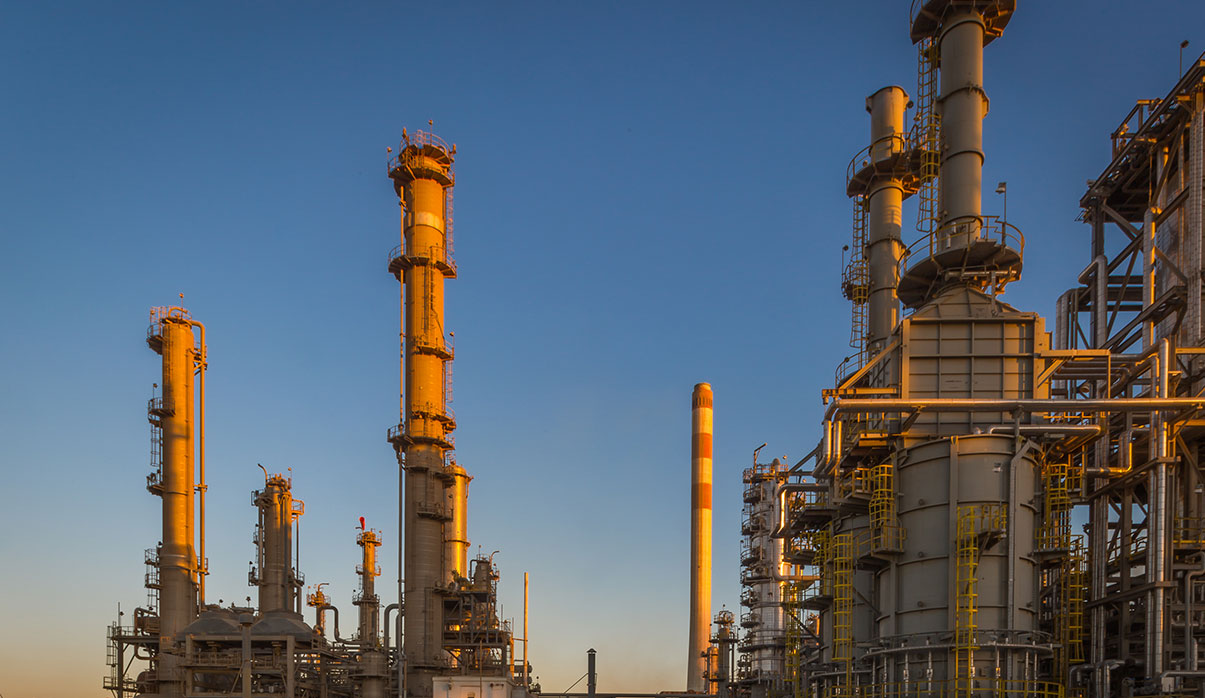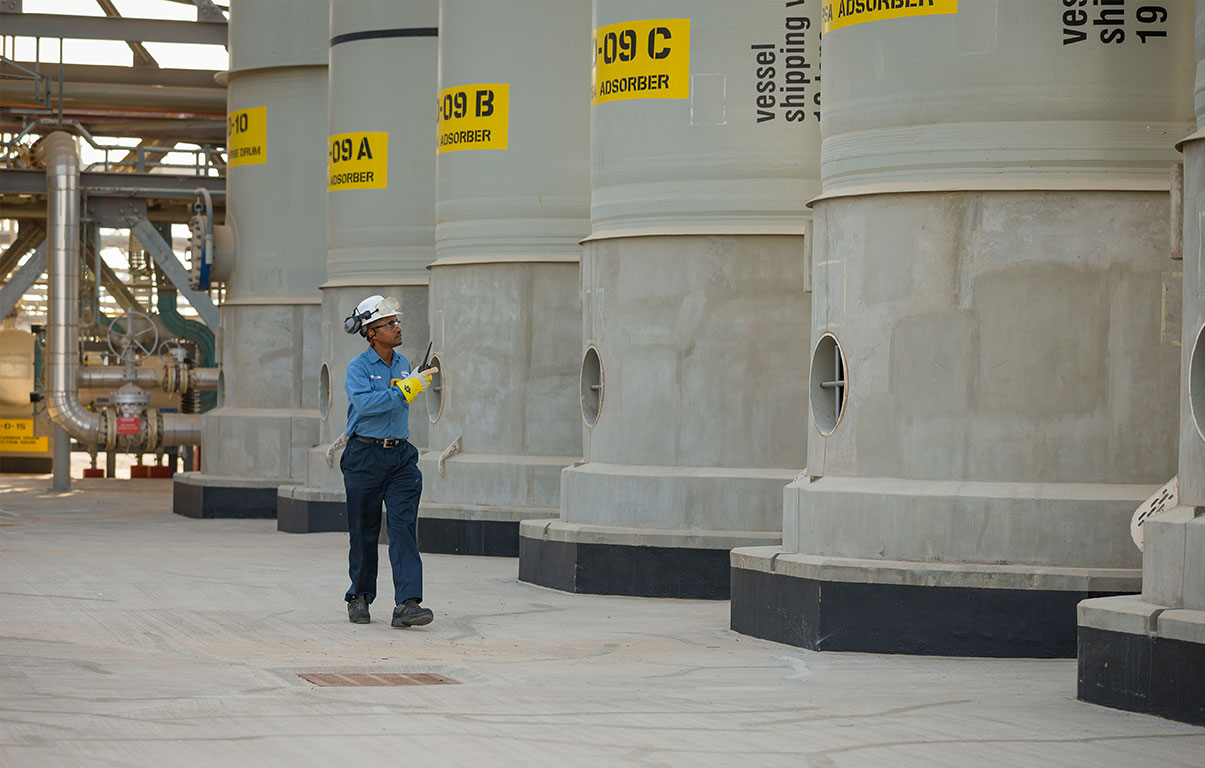 What We Do
SAMREF is one of the leading refineries in the middle East, processin more than 400,000 barrels per day of Arabian Light crude oil. Samref produces a full range of products including Propane and many grades of Automotive diesel oil (ADO), two grades of Marine heavy fuel oil (MHFO) and Sulfur.
Organization Chart
Board of Directors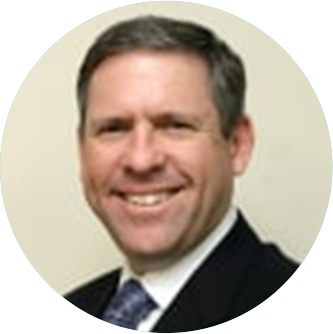 Vice President – Europe, Africa & Middle East Fuels ExxonMobil Fuels & Lubricants
A native of Australia, Wade received his bachelor's degree in Chemical Engineering from the University of Queensland in 1991. He joined Mobil Oil Australia's Altona Refinery as a Process Engineer in 1992. After holding various Technical and Process roles, Wade became the Refinery's Safety, Health & Environment Manager in 1999. During this time, he also obtained a Master's degree in Business Administration from the Melbourne Business School.
Three years later, Wade transferred to ExxonMobil's Refining & Supply organization in Singapore as the Lead Product Optimizer in Asia Pacific. In 2005, he became the Crude Optimization Manager for Refining and Supply in Japan based in Tokyo. He then relocated to Fairfax, Virginia as Planning Advisor – Europe, Africa & Middle East, before becoming the Technical Manager in ExxonMobil's Joliet Refinery in Illinois.
In 2011, Wade relocated to Los Angeles as the Process Division Manager at the ExxonMobil Torrance Refinery. Two years later, he became Chalmette Refining Manager in Louisiana. Following the sale of the refinery, Wade relocated to Houston, Texas and assumed the role of Global Project Development Manager for Refining & Supply.
As of January 1, 2018, Wade became the Vice President – Europe, Africa & Middle East Fuels. In this capacity, he is responsible for the business performance of the integrated Fuels Value Chain. In his current role, Wade was nominated as Director and Board Member to the MIRO Refinery, Karlsruhe, Germany, a Joint Venture operation of Shell, ROG (Rosneft and BP JV), Phillips 66 and ExxonMobil.
Wade and his wife, Kelly, are relocating to Brussels with their 13 year old son, James. In his leisure time, Wade enjoys travelling, golf, soccer and tennis.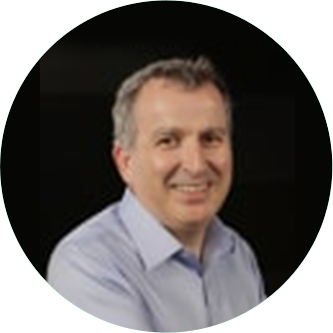 Chairman, CEO, & President, Exxon Mobil Saudi Arabia
Mr. Jean-Marc Taton was elected Chairman, CEO, & President, ExxonMobil Saudi Arabia on July 1, 2018. Jean-Marc joined Mobil Chemical Products in 1993 as a supply chain and customer service supervisor in the Paris headquarter. Between 1993 and 2002, he held positions in supply chain, sales and marketing in Paris and in the United States as part of the Synthetics Global Business Unit. In 2003, Jean-Marc transferred to the Notre Dame de Gravenchon manufacturing site in France as the quality manager for the EPDM and Butyl plants. He then hold the position of manager for the central laboratory for the integrated refinery / chemical site. In 2006, he became the regional business team leader for the Aromatic business in Europe. In 2008, he relocated to Houston and became the Global Financial Manager for the Global PolyOlefins business. In this position, he was responsible for all financial planning activities in the Americas, Europe, and Asia for the Polyethylene and Polypropylene business units. In 2010, he became the Global Manager for the Business Service Centers operations. He was responsible for all back office activities such as customer service manager. In 2014, Jean-Marc transferred to Singapore and became the Global Sales Manager for the Specialty Elastomers business unit. Jean-Marc was born in Grenoble in France. He graduated from Trinity College Dublin and Ecole Nationale Superieure de Chimie de Lille. He is married with two sons and a daughter. The family expanded in 2017 with the birth of his first grand child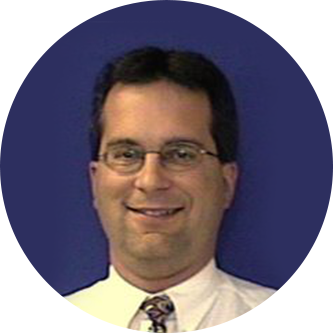 Manager - Chemicals, Imperial Oil
Mark Stumpf has been nominated Vice President, Chemical and Refining, ExxonMobil Saudi Arabia Inc.
Mark is currently the Manager, Chemicals for Imperial Oil, located in Calgary, Alberta, Canada. He was appointed to this position in April 2013. Imperial is 69.6% owned by Exxon Mobil and is a public traded company listed on the Toronto and New York stock exchanges. Imperial has a Board of Directors mostly comprised of independent Canadian business people. Mark joined Imperial Oil in 1993 in sales in the Chemical Division in Toronto. He has held a variety of positions in the Chemical business with Imperial Oil and ExxonMobil in Toronto, Houston and Calgary, including supply, plant operations and business segment leadership. In 2008, he become Manager, Corporate Planning and Analysis, supporting Imperial's Management Committee with the company's consolidated annual Corporate Planning process capital budgeting and stewardship of results to Exxon Mobil and the Board of Directors. In 2009 the role of Manger, Investor Relations was added to his responsibilities. In 2011 he was appointed, Manager, Safety, Health and Environment, Downstream and Chemicals, reporting to the Chairman, President and CEO of Imperial. In this position, Mark was responsible for a department supporting the Downstream and Chemicals businesses with SHE expertise and issue advocacy, dealing directly with governments and stakeholders and through the relevant trade associations. He also was the staff contact for SHE and advocacy matters with responsibility for all the business units, for the EHS Committee of the Board of Directors. In his current role, Mark is the head of the Chemical business in Canada. Concurrently, he was appointed the Chair of the Board of Directors of the Chemistry Industry Association of Canada in 2014 and is co-chair of the Leadership Giving Cabinet for the United Way of Calgary and Area. Mark was born in Waterloo, Ontario, Canada and went to secondary school in London, Ontario. Mark holds a Bachelor of Applied Science degree in Chemical Engineering from the University of Waterloo and a Master of Business Administration degree from York University (Toronto). Mark is married with a son and daughter.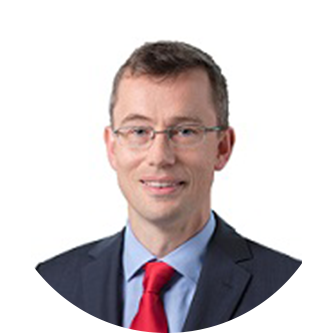 In June 2017, Mr. Hugo Sietses assumed the position of Financial Services Manager for the ExxonMobil Chemical businesses in Europe and the Middle East, located in Brussels, Belgium.
Mr. Sietses began his career with ExxonMobil Downstream in 2001 in Breda, the Netherlands. Since then he held a variety of positions in the ExxonMobil Finance functions in the Netherlands, Belgium and United States of America.
In 2009, while in Corporate Strategic Planning at ExxonMobil Headquarter's in Irving, Mr. Sietses was part of the XTO Energy acquisition team. In 2010 he became Financial Advisor in the Corporate Financial Reporting group, responsible for reporting of Downstream and Chemical results, both to the Management Committee and external stakeholders. In 2012 he relocated to Brussels to assume the position of Downstream Business Analysis and Reporting Manager for the EAME region. Mr. Sietses returned to Texas in 2014 to serve as the ExxonMobil Gas & Power Marketing Treasurer, until taking his new position in 2017.
A native of the Netherlands, Mr. Sietses is a graduate of Erasmus University Rotterdam, where he received an MBA and M.A. in Philosophy. He also received a M.A. degree from the University of Chicago.
Mr. Sietses is married, and he and his wife Mrs. Caroline Sietses, a citizen of France, have 4 sons and 2 daughters.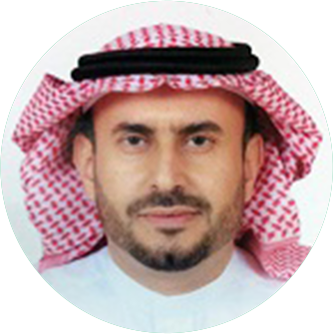 Ahmad A. Al Sa'adi was appointed Senior Vice President of Technical Services in December 2015, effective January 1, 2016.
Al-Sa'adi heads Saudi Aramco engineering services, project management, information technology, materials supply and community, infrastructure and public projects. Al Sa'adi oversees the direction of corporate environmental and occupational health policies and provides guidance to management as to the impact of environmental trends.
In July 2010, Al Sa'adi became the vice president of Gas Operations — headquartered in 'Udhailiyah — and led a complex organization that consisted of seven gas processing centers capable of processing a total of 12 billion standard cubic feet per day.
Prior to this, he was vice president of Pipelines, Distribution, and Terminals, which operated more than 50 facilities Kingdom-wide. He was responsible for the transportation of oil, gas, and domestic fuel distribution through bulk plants and air fueling units, and for Kingdom crude exports through terminals.
Al Sa'adi held the position of chief engineer of Saudi Aramco, and prior to that, he was president and CEO for Aramco Gulf Operations Company (AGOC), and Chairman of the AGOC Executive Committee, providing policy and direction to Al-Khafji Joint Operations. Al Sa'adi served professionally, and in a supervisory capacity domestically and internationally, over a multitude of engineering, refining, and project management fields, and he currently serves as Chairman of the Saudi Aramco Mobil Refinery (SAMREF).
Al Sa'adi joined Saudi Aramco in 1981 after earning his bachelor's degree in chemical engineering from King Fahd University of Petroleum and Minerals. In 2000, he completed the Management Development program at Harvard Business School.
Ahmad is a father of five sons and one daughter. Ahmad values integrity, admires modesty, complements excellence, enjoys learning new skills, developing youth, and camping. He prides himself on his commitment to his family.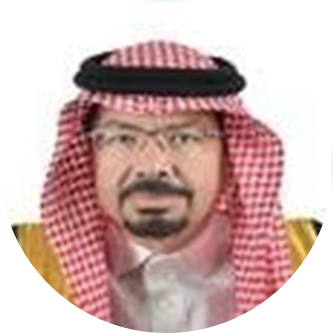 Saudi Aramco Yanbu Refinery Department
Abdulatif Saleh Alshami is the Manager of Yanbu Refinery Department since January 2017; a 240 MBD hydro skimming refinery suppling 70% of Western Region demand with over 100 million barrels of refined products per year. He has held several managerial positions in Upstre am and Downstream Business Lines namely; Yanbu NGL Fractionation Department, Hawiyah NGL Plant, GO Technical Support Department, Uthmaniyah Gas Plant, Berri Gas plant and Gas/NGL Domestic Planning Department. He has also successfully lead the design of grass root project "Karan & Manifa Gas" in UK with PMT and Foster Wheeler" Abdulatifs experience of over 25 years was started in 1992 with Yanbu Refining Admin Area as an Engineer in NGL & Terminal Organization later led Operations, Maintenance and Engineering at various capacities. His outstanding credentials are however in the fields of operations and handling mega projects namely KARAN & Manifa Gas Plant with a production of 2.0 MSCFD. Abdulatif is a profound supporter of the implementation of various Operational Excellence Programs to maximize the return on the company's downstream investment, ensure reliable operations, manage the cost while adhering to safety & internal controls and protecting the environment. During his recent role at HAWIYAH NGL & Yanbu NGL Fractionation Departments he has promoted the Corporate Vision of cultivating a vigorous "Performance Focused Culture" that would support the company to achieve its Strategic Intent of becoming the world's leading integrated energy and chemicals company to accomplish vision 2030. Accordingly, he empowered and motivated the employees in meeting the organizations targets for the Corporate Scorecards and align their activities with the Corporate Focus Areas. Abdulatif is an articulate, outgoing and social leader with pleasant and cheerful personality. He was born in the City of Ummluj, Saudi Arabia. His unique leadership style has a great impact on his people productivity and overall performance. He has created a healthy working atmosphere surrounding his employees with emotional intelligence. His areas of interest include; socialization, reading, economy and change management with special interest in the innovation and development of people Abdulatif has a bachelor degree in Engineering from University of North Carolina in 1992 and Master degree in Human Resources from University of Minnesota in 2007, and both are from USA. He also has attended several Management programs and recently completed Advanced Management Leadership program.

Mr. Al-Sayouhi currently holds the position of Director, Finance Readiness & Compliance Department in Saudi Aramco, a strategic role that is tasked with ensuring Saudi Aramco 's financial readiness and compliance for the potential upcoming IPO. In this role, Mr. Al-Sayouhi represents the Finance organization in all interactions, negotiations and discussions with the Government in relation to the Company's IPO readiness, supports the Controller's organization in the preparation and development of the Company's annual and interim financial statements, leads the effort to enhance and accelerate the financial close process to meet regulatory requirements, coordinates the financial due diligence process and manages the team responsible for enhancing and developing FP&A tools and processes to manage the organization's performance and improve the efficiency and quality of management reporting.
Mr. Al-Sayouhi comes with a wealth of experience in the Finance and Strategy fields – he started his career with Saudi Aramco as an accounting analyst in the Controllers organization and over the years he has broadened his experience and worked in a number of departments including Planning & Performance Management Department where he led the corporate business plan and accountability team, managed and coordinated the Company's planning and budgeting process and provided analysis and advice to senior management on organizational performance and gaps. Mr. Al-Sayouhi has also gained valuable experience in the Strategy & Market Analysis organization where he participated in the development of the Company's strategy, investment plan and the Kingdom's energy outlooks. He was also a member of the Strategic Transformation Office of the Accelerated Transformation Program of Saudi Aramco.
Outside his notable achievements at Saudi Aramco, Mr. Al-Sayouhi was the Secretary of the Arabian Society for Human Resource Management (ASHRM) in 2007. He was also the Chairman of the Founding Committee of the Institute of Management Accountants (IMA) Saudi Arabia, Eastern Province Chapter. Once the Chapter was established in 2011, he assumed the role of President for three consecutive terms and then nominated to be a Director at Large for another year. Due to his significant contributions to the IMA organization, he was awarded the Leadership Platinum badge (the highest level) from the IMA Leadership Academy.
Mr. Al-Sayouhi holds a Bachelor of Business Administration in Accounting and HR Management from the University of Colorado at Boulder and an MBA with concentration in Accountancy, Economics and Financial Markets from McCallum Graduate School of Business, Bentley University in Massachusetts. He is a Certified Public Accountant (CPA) and Certified Management Accountant (CMA).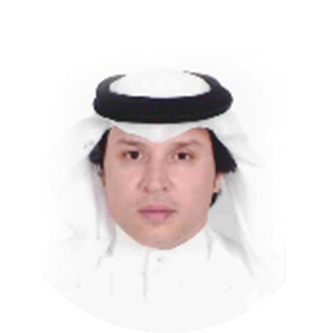 Yahya was appointed as Manager of Yanbu Refinery Department on 4th November 2013 and previously was the Manager of Jeddah Refinery on May 2013. Yanbu Refinery is a hydro skimming refinery with a total capacity of 240 MBD. It supplies 70% of Western Region demand with over 100 million barrels of refined products per year His 26 years of experience started in 1990 with 6 years as an Electrical Engineer in the Electrical Utility Company covering operation, maintenance and engineering. He joined Saudi Aramco in 1996 in Engineering Services where he contributed to the development of several engineering standards & studies and was a member of the leading team to establish the Corporate Engineering 2020 Vision. Yahya strong credential in Project Management significantly contributed to his role in several projects including Mega Programs namely Qatif & AbuSafah Gas-Oil Separation Plant (GOSP) with a production of 800 MBD of Arabian Light Crude commissioned in July 2004 and Saudi Aramco & Total Refinery Company (SATORP) of 400 MBD full conversion refinery which was commissioned in 2013, where he was the Senior Project Manager and Acting Execution Director. Mr. Yahya Abushal holds a bachelor's degree and M.S. Degree in Electrical Engineering dated September 1990 and January 1994 respectively from King Fahad University of Petroleum & Minerals. Also he obtained MBA degree from Open University Malaysia in October, 2009. He attended several Management programs and leadership forums including Asia Business Culture and visited a number of institutes in Japan, Korea and China, in addition he also attended the Saudi Aramco Management development Seminars in both Washington DC & New York.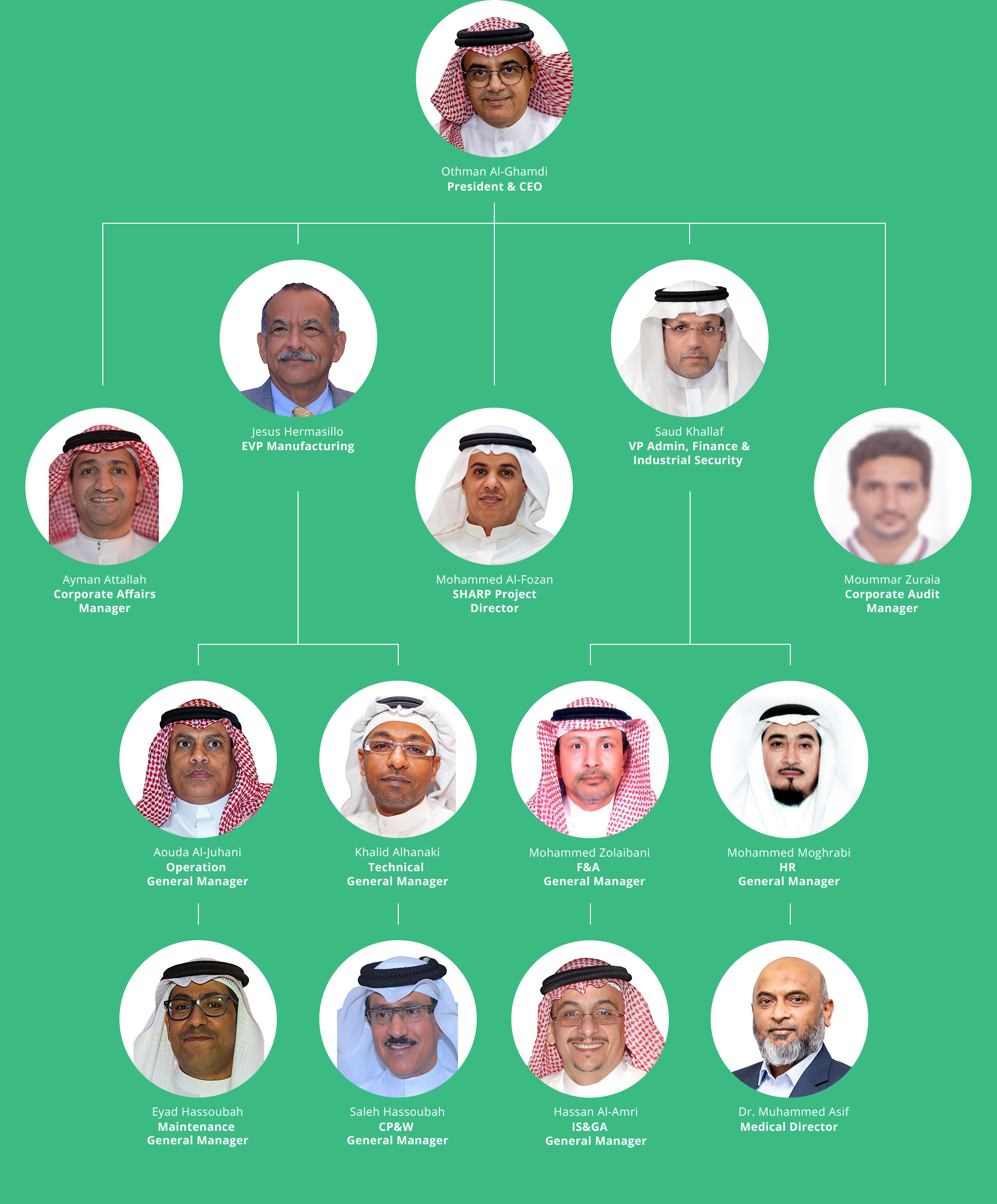 Record Throughput
Monthly Records in Crude, Vacuum, FCC and NHT throughput and product shipping.
Annual records in Crude, Vacuum, FCC, Reformer, nC4 Isomerization, NHT, Steam production and product shipping.
Safety
Completed 2014 with Total Recordable Incident Rate (TRIR) = 0.02, 2nd best ever record (2004 = 0.0)
2015 Year-To-Date (YTD) TRIR=0.0
Successful & flawless Start up of the Clean Fuel Project (CFP).
Remarkable achievement for refinery contractors:

Completing 5 years without Lost Time Injury "LTI".
More than 52 M safe man-hours since 2010 up to date.
Major Projects
Developing several projects as following:
A capital project to debottleneck FCC lights ends handling and Alkylation. This includes implementing Split Olefin Feed Technology in the HF Alkylation Unit, increasing LPG production and gas handling in the FCC and gas plant and increasing LPG treating capacity.
FCC Sea Water Scrubber project to remove SOx from FCC flue gases. The project will use the sea cooling water to convert SOx to sulfates before returning the sea water to the Royal Commission for discharge to the sea. Samref commissioned an Environmental Impact Assessment which was approved by the Royal Commission prior to committing to this project.
Low Sulfur Diesel Fuel project to allow SAMREF to produce 500 ppm sulfur automotive diesel fuels.
Project on behalf of Saudi Aramco to increase sulfur shipping capabilities to handle sulfur produced at the local Saudi Aramco refinery. This is an example of synergy opportunities with local industry.
DCS and Ship Loading System upgrades to increase reliability and maintain state of the art control in refinery operations and shipping.
HF acid leak mitigation project to ensure the safety of the local community and plant personnel should an acid leak occur.
Effluent fluoride water mitigation project to remove fluorides from effluent water so it can be used for irrigation. This is another example of SAMREF working with local industries and the Royal Commission to maximize the use of resources. Water may be taken for granted in some places, but in Saudi Arabia, potable water is produced by desalinating sea water and water conservation is a top priority.
Other
Participating in the Solomon Survey for the third consecutive time.
SAMREF employees have presented papers and participated in many conferences around the world.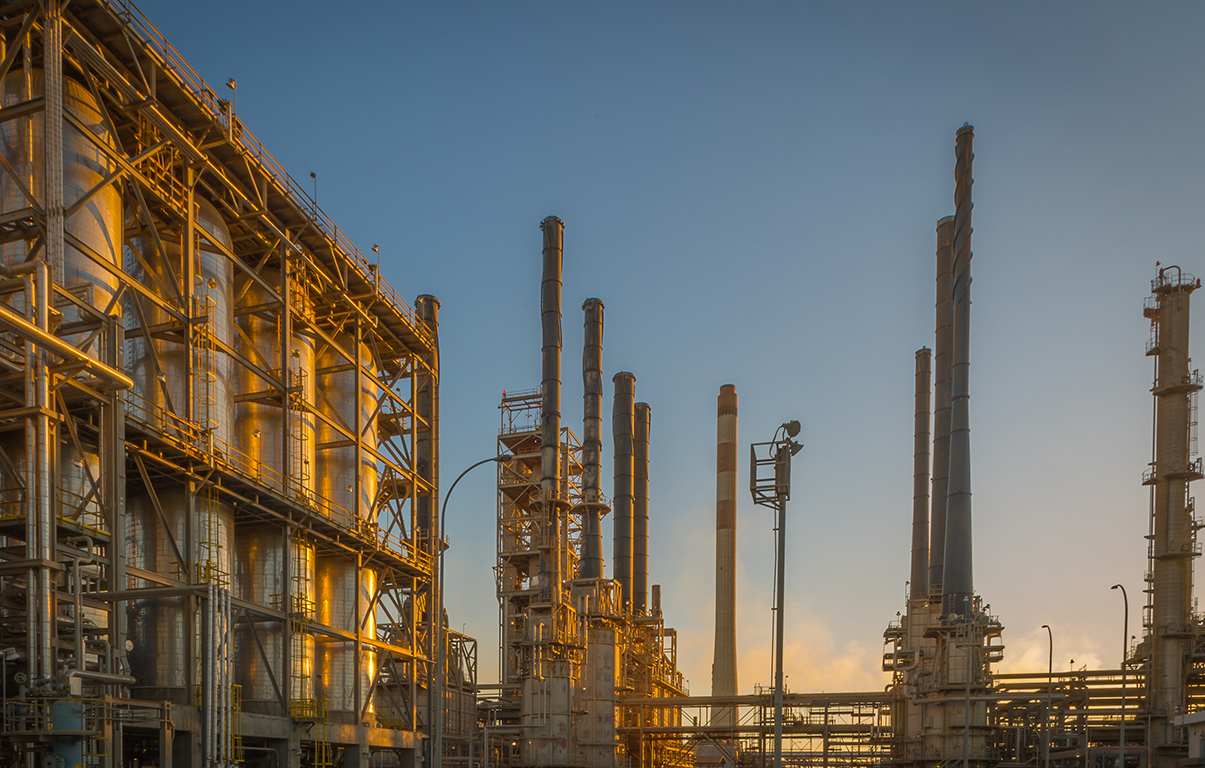 Healthcare
SAMREF serves the healthcare requirements of around 4,500 company employees and their eligible dependents through its Medical Services Department
Environment
Environmental Stewarship - SAMREF Protecting Earth's natural resources is as important to SAMREF as providing the refined products so essential to improving our quality of life. our goal is to be recognized and respected everywhere for having a record of environmental excellence. SAMREF's values, business strategies and field operations reflect the highest possible environmental standards.