Organization Chart
Samref Management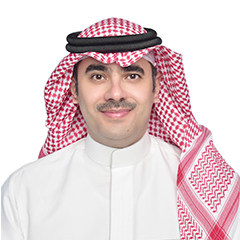 Mr. Khalid K. Al-Jehairan joined Saudi Aramco in October 1998. He started his career as a process engineer in Saudi Aramco's Berri Gas Plant, and then assumed different engineering and operations responsibilities within the plant. He has held a variety of management positions across multiple business functions in Saudi Aramco such as Gas Operations, Project Management, and Sales, Trading & Supply Planning.
He was also a member in two of Saudi Aramco's Accelerated Transformation Program Initiatives. He worked on a strategy to develop Saudi Aramco's unconventional gas resources and on an initiative to enhance the company's capital projects execution program. 
Before joining Samref, Mr. Al-Jehairan was the Manager of Saudi Aramco's Oil Supply Planning & Scheduling Department (OSPAS) from August 2020 to October 2022.
Mr. Al-Jehairan holds multiple professional certificates in Bachelors and Master Science. He graduated from King Fahad University of Petroleum and Minerals (KFUPM) in 1998 with Bachelor's Degree in Chemical Engineering. In addition, he holds a Master's Degree in Business Administration from University of Strathclyde in Scotland, UK. He has also graduated from MIT's Sloan Fellow Program in 2020.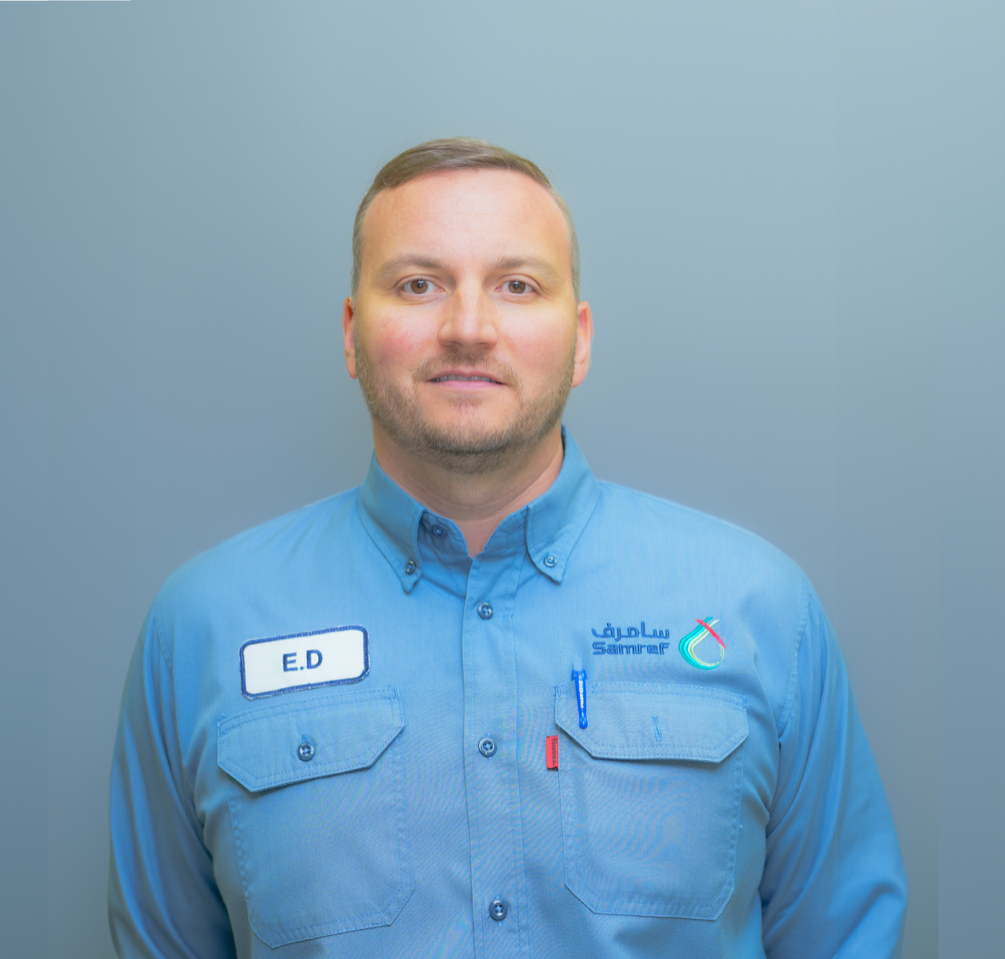 Executive Vice President Manufacturing
BE Chemical Engineering, Stevens Institute of Technology, 2022
Louisiana Professional Engineer, 2007
MBA, Louisiana State University, 2009
Company Experience (20 years):
2021 – Global Energy Products Reporting Manager, Houston, Texas USA
2018 – Light Oils Process Department Head, Beaumont Refinery, Beaumont, Texas USA
2015 – Coordination & Economics Department Head, Beaumont Refinery, Beaumont, Texas USA
2014 – USGC Crude Optimizer, Virginia USA
2013 – North America Planning Advisor, Fairfax, Virginia USA
2013 – Crude and Coking Operations Supervisor, Baton Rouge Refinery, Louisiana USA
2010 – Light Ends & SRU Operations Supervisor, Baton Rouge Refinery, Louisiana USA
2008 - Light Ends & SRU Technical Supervisor, Baton Rouge Refinery, Louisiana USA
2006 – Fuels Products Coordinator, Baton Rouge Refinery, Louisiana USA
2005 – Chemical Environmental & Permitting Engineer, Baton Rouge Chemical Plant, Louisiana USA
2002 – Specialties and Lubricant Engineer, Baton Rouge Refinery, Louisiana USA
A native of Long Island, New York, Ed received his bachelor of engineering degree in Chemical Engineering from Stevens Institute of Technology in 2002. He joined ExxonMobil's Baton Rouge Refinery in Louisiana, USA as a Contact engineer in 2002.
After holding various Technical and Operations roles, Ed was transferred to headquarters in Fairfax, Virginia where he served as the North Americas Refining Planning Advisor. In that role, he worked with refineries across the North American circuit to develop the Corporate Business Plan and model refining asset valuation for strategic divestment including Dartmouth and Chalmette refineries.
Ed transferred into the USGC Crude Optimization role where he worked directly with ExxonMobil Texas and Louisiana refineries to optimize crude runs with the circuit model and our domestic and international crude trading organization.
In 2015, Ed relocated to Beaumont Texas as the Refinery Coordination and Economics Department Head where he developed the profitability roadmap which improved competitiveness by identifying debottlenecking and molecule management opportunities such as restarting a C5 isomerization unit which was idled for nearly a decade. Three years later, he became the Light Oils Process Department Head in the refinery where he was responsible for two high complexity turnaround blocks (FCC/LE and HDC/CCR).
Ed returned to the Houston headquarters in 2021 as the Global Energy Products Reporting Manager to provide Financial, Trading and Operations reporting for the Management Committee Briefings.
Ed and his wife, Tamara, live in Houston. They have 2 daughters; Juliet and Madeleine who currently live in Louisiana. In his leisure time, Ed enjoys restoring his classic car and staying active in the health club.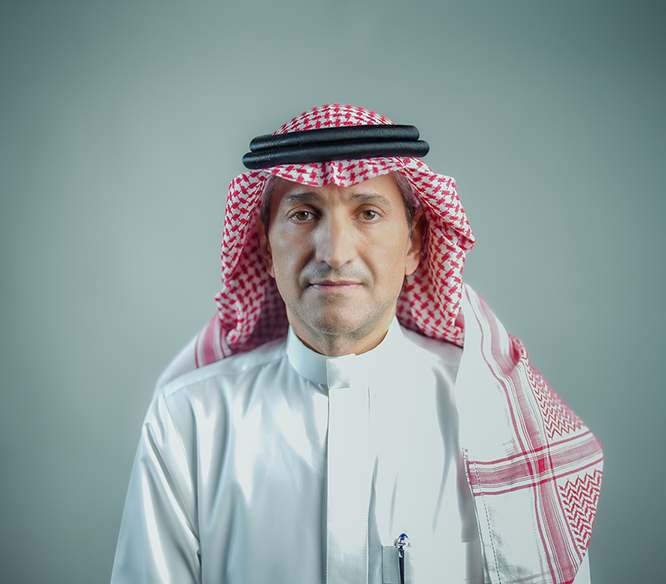 Vice President Corporate Services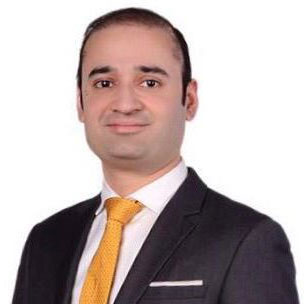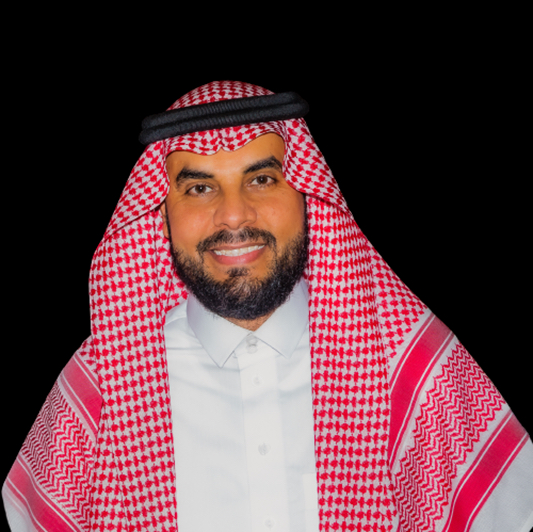 General Manager Industrial Security, Govt. Affairs & SHE
Samref Board of Directors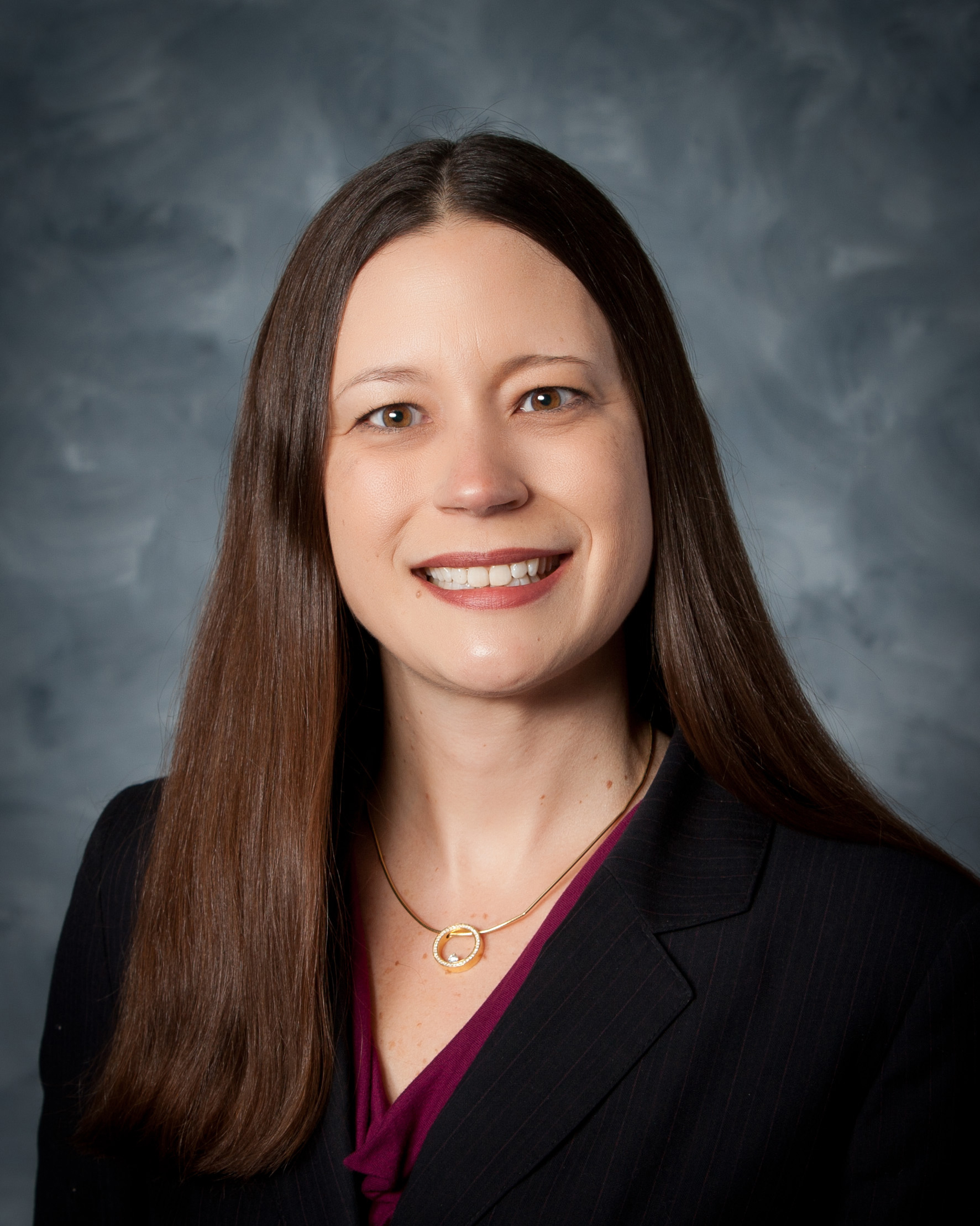 Tanya is ExxonMobil's Vice President of Europe, Africa, and Middle East (EAME) Energy Products, based in Brussels, Belgium. She received her Bachelor of Science degree in Chemical Engineering from Northwestern University in Evanston, Illinois, USA in 1997 and began her career with ExxonMobil that same year.
Over the last 26 years, Tanya has served in various capacities across ExxonMobil's Technology, Marketing, Sales, Refining Operations, Maintenance, & Technical, and Corporate Planning organizations while working in New Jersey, Virginia, California, Texas, Illinois, and now Brussels.
Tanya assumed her current position in September 2023. In this role, she leads the integrated Energy Products business across Europe, Africa, and the Middle East. In addition to her organizational responsibilities, Tanya mentors several employees and is an active supporter of ExxonMobil's employee resource groups.
Outside of work, Tanya enjoys traveling, attending concerts, and watching sporting events with her husband.
Chairman, CEO & President ExxonMobil Saudi Arabia Inc. (effective April 1, 2023)
Born in Spain, Fernando Vallina is a graduate of the
Autonomous University of Madrid, where he earned a
Bachelor of Science degree in chemistry. He also holds a
Master of Business Administration degree from Instituto de
Empresa in Spain.
Mr. Vallina joined ExxonMobil in 1987 in Spain and has held a
wide range of management positions in sales, marketing,
technology, planning and supply chain throughout the world,
including in North America, Europe, the Middle East and Asia.
Mr. Vallina was based in Saudi Arabia from 2001 to 2002 as Senior Core Venture Coordinator.
Fernando also represented ExxonMobil in the Steering Committee that oversaw the Saudi
Elastomers Plant investment in Al Jubail in 2015 and 2016.
Fernando is currently Chairman ExxonMobil (China) Investment Co., Ltd. based in Beijing
since 2017, responsible for ExxonMobil activities in the People's Republic of China. Effective
April 1, 2023 Mr. Vallina will become Chairman, CEO & President for ExxonMobil Saudi Arabia
Inc., based in Riyadh, with an oversight for all ExxonMobil affiliated companies in the
Kingdom.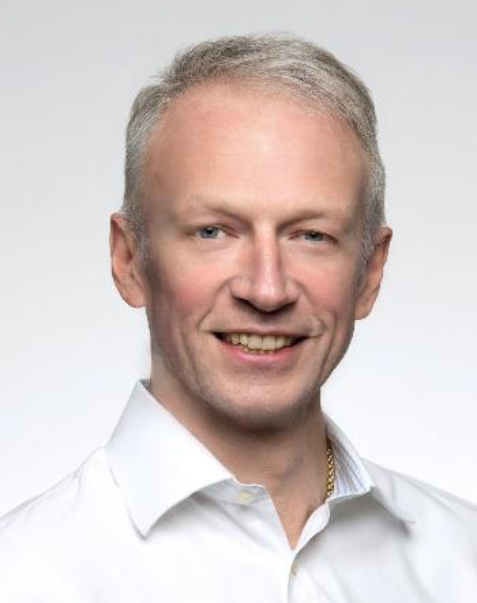 Director, North America Refining, ExxonMobil Fuels & Lubricants Company
In 2021, Brian was appointed Director of Refining for North America based in Houston. He is married with two children, and in his spare time enjoys travelling, music, sports, and cycling.
After graduating with a BSc in Civil Engineering at University of Surrey in 1986, Brian completed his MSc in Ocean Engineering at University College London before joining Esso Petroleum Co. in 1987.
After a series of assignments at Fawley Refinery (U.K.), Brian was appointed Process Offsites Manager in 1998, and later Mechanical Manager. During this period, he was also awarded an MBA from Warwick Business School.
In 2004 Brian relocated to Brussels, serving as the Refining Operations Advisor for ExxonMobil Europe Africa & Middle East. In 2007 he was appointed Manufacturing Vice President of Saudi Aramco Mobil Refinery Company Ltd., a joint venture between ExxonMobil and Saudi Aramco. In 2010, he became the Manufacturing Vice President of Fujian Refining and Petrochemical Company Ltd., an integrated refining and chemical complex in Fujian which began full operations in 2009.
In 2014, Brian relocated to California as Torrance Refinery Manager and since 2016 served as Singapore Refinery Manager prior to taking on his current role.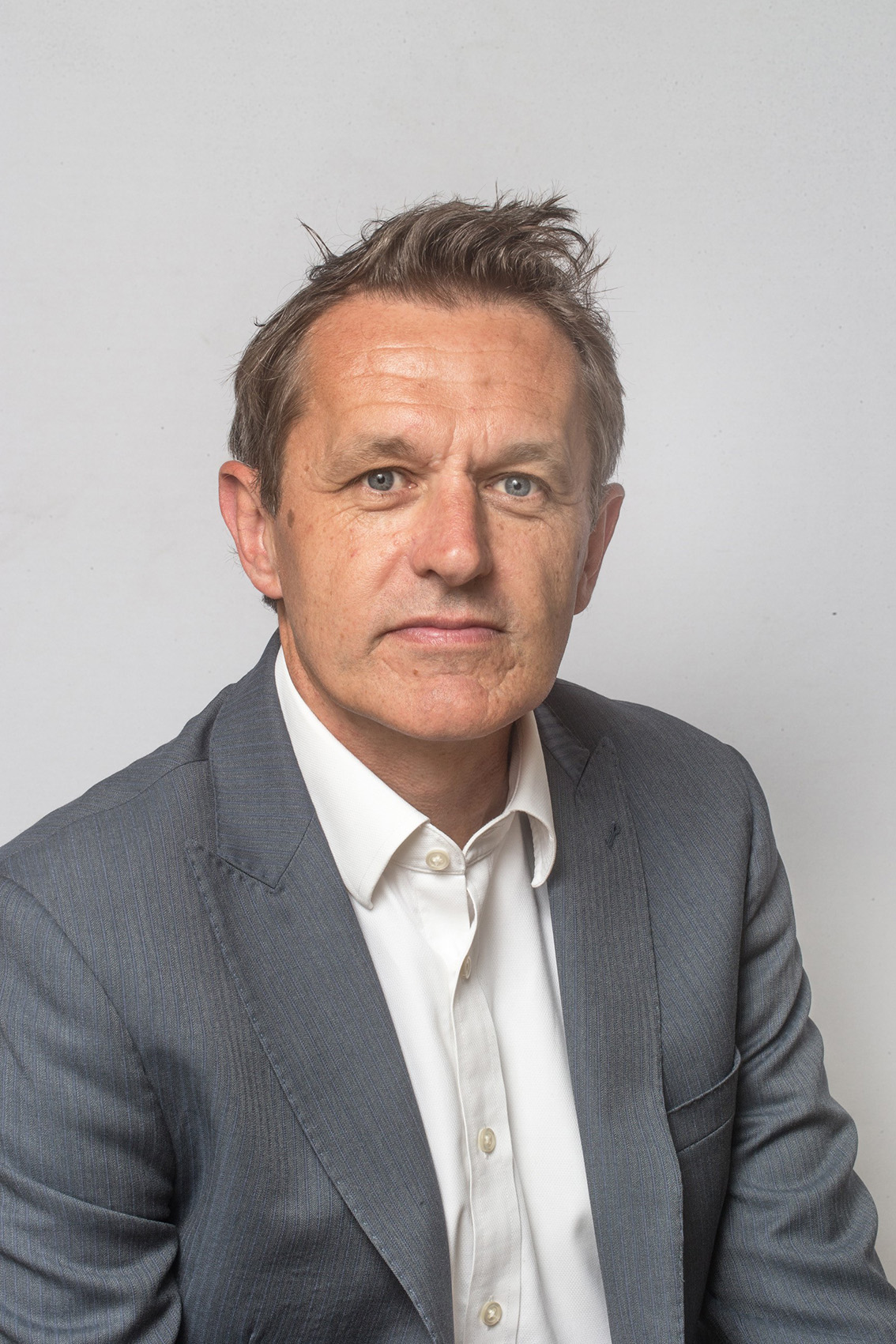 In May 2023, Andrew (Andy) Johnson assumed the position of ExxonMobil Product Solutions Controller for Europe, Africa and the Middle East and is located in Brussels, Belgium.
 Mr. Johnson began his career with ExxonMobil in 2002 in Leatherhead, Surrey, UK. Since then he has held a variety of positions in the ExxonMobil Finance functions in the UK. Qatar, and the United States. 
In 2013, Mr. Johnson relocated to Qatar to assume the Financial Reporting & Analysis Manager role for Upstream Controllers. While in Qatar, Mr. Johnson also assumed the position of Business Analysis & Reporting Manager responsible for Finance and Planning activities.
In 2015, he moved to Exxon Mobil Corporation headquarters in Irving, Texas to serve as the Global Planning & Development Advisor and in 2016 assumed the position of Upstream Reporting Advisor. In 2017, Andy returned to the UK and assumed the position of UK, Nordics and Azerbaijan Controller and Business Services Manager until taking his current role. 
A native of Manchester in the United Kingdom, Mr. Johnson is a graduate of Leicester University, where he received a Bachelor of Arts undergraduate degree and later qualified to the Institute of Chartered Accountants in England and Wales.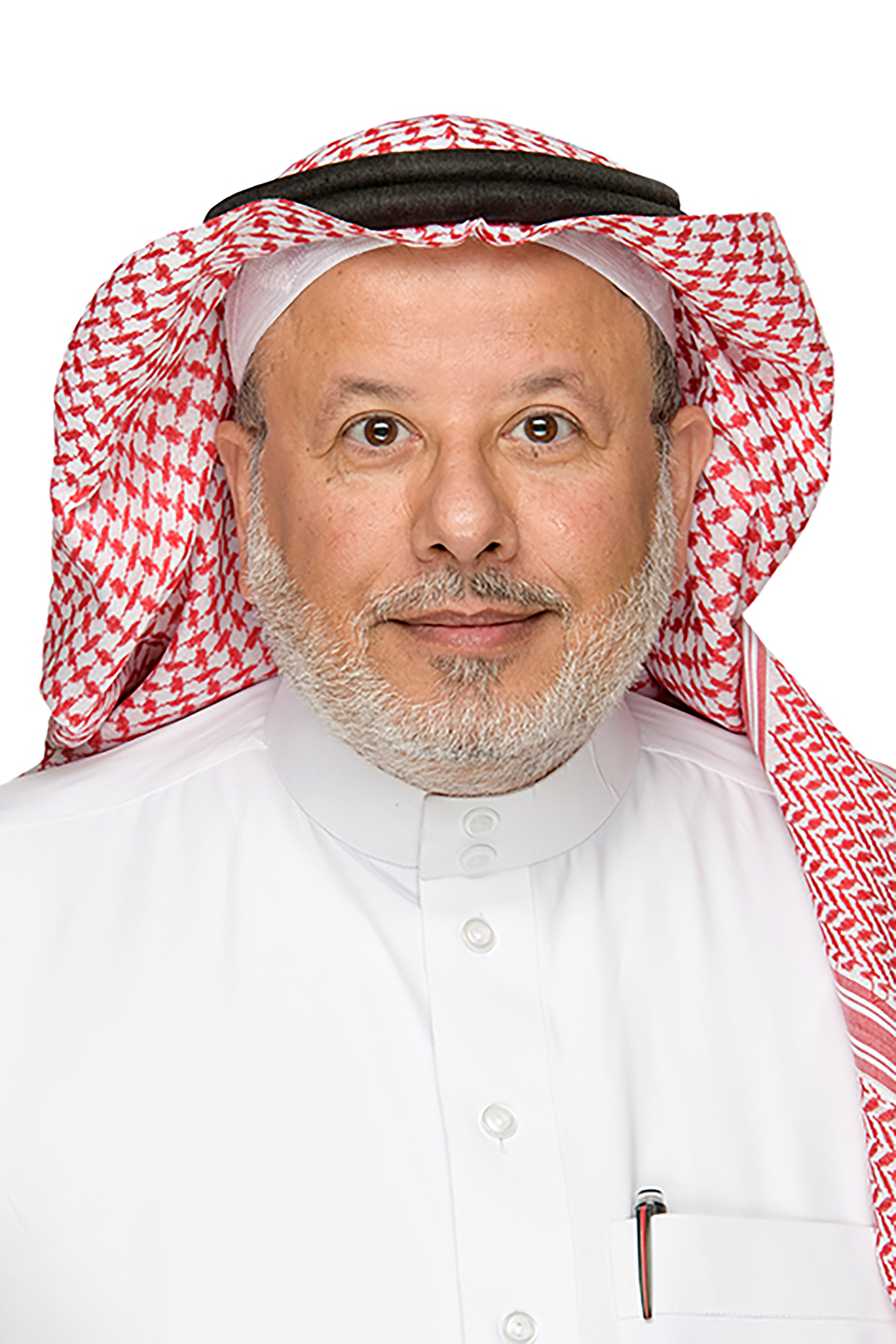 Chairman of the Board of Directors
Suleman A. Al-Bargan is currently the Senior Vice President, Western Region Manufacturing. He manages the Global refining and chemicals portfolio with a gross refining processing capacity of 6.8 million barrels per day. This includes 5 Domestic wholly owned refineries, 5 Domestic Joint Ventures and 8 International Joint Ventures and Affiliates. In addition to refining, Al-Bargan manages 1.9 million barrels per day of the kingdom's NGL Fractionation capacity, around 46 million gross MTA Petchem capacity and 4.2 million tonnes/year of base oil marketing.
A seasoned leader with 35 years of experience in both Upstream and Downstream. Before his latest assignment as Senior Vice President of Global Manufacturing, Al-Bargan was assigned several critical roles throughout his career in Saudi Aramco including Vice President of Domestic Refining and NGL Fractionation, CEO of SAMREF (Saudi Aramco & Exxon Mobil Joint Venture in Yanbu), General Manager of Jazan Refining Complex, Manager of Oil Supply Planning and Scheduling Department, Director of Personnel and Manager of Uthmaniyah, Hawiyah and Berri Gas Plants.
Suleman A. Al-Bargan has a Bachelor degree in Chemical Engineering from the University of Missouri Columbia and an MBA through the MIT Sloan Fellows Program.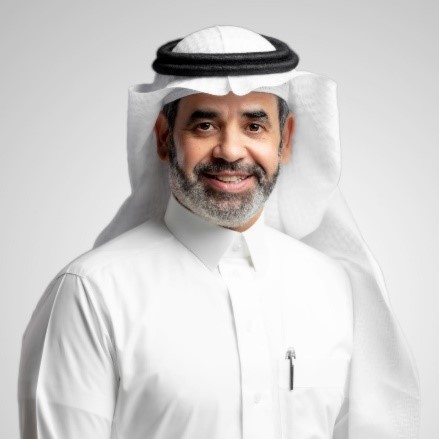 Dr. Faisal Mohammed AlFaqeer is The Vice President of Liquids to Chemicals in Saudi Aramco.  He brings 28 years of experience in the Petrochemicals and Refining Industries. He previously led Sadara Chemicals Company and different functions in Saudi Aramco, including Engineering Consulting Services, Research and Development, Refining and Gas Operations.
He was the Chief Executive Officer of Sadara Chemical Company for five years.  Over the course of his career at Saudi Aramco, Dr. AlFaqeer served as the General Manager of Aramco's Ras Tanura Refinery, a complex refining facility. Prior to joining Ras Tanura Refinery, Dr. Faisal led Aramco's Research and Development Center, where he was responsible for establishing various research satellite centers in North America and Europe.
He also served on Sadara's Board of Directors from January to September 2017.
Dr. AlFaqeer earned a Master's degree and Ph.D. in Materials Science & Engineering from the Pennsylvania State University, and a Bachelor's degree in Chemical Engineering from King Fahd University of Petroleum and Minerals in Dhahran, Saudi Arabia.  In addition, he took part in several leadership and management training programs, including the University of Virginia Darden School of Business, Leadership Program.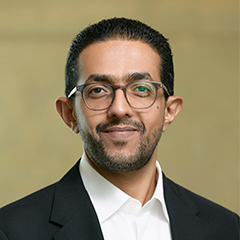 Sulaiman M. Al Rubaian is the Manager for Facilities Planning Department, having been appointed to the role in mid-2020.  He has been overseeing the development of long-term plans that focus on value creation, identification of cost-effective options for capital projects, and leading front-end planning and approvals of capital projects. In addition, Sulaiman serves as a Director on Saudi Aramco Mobil Refinery (SAMREF) Board. 

Sulaiman also held the role of Manager in Project Management from August 2016 and has developed a wealth of knowledge from being exposed to a variety of experiences over the last 20 years. This includes Refinery Operations from his experience at Ras Tanura Refinery, Capital Projects Planning and Optimization in Facilities Planning, and execution of Mega Projects during his leadership of the Mega Jazan Program Development.
Sulaiman joined Saudi Aramco in September 1996 and obtained a Bachelor's of Science degree in Chemical Engineering from Florida Institute of Technology in July 2001.
Additionally, Sulaiman successfully completed in 2018 Stanford University's flagship Executive Development Program, and the Saudi Aramco Management Development Seminar in 2019 in addition to other leadership programs.
 

Mr. Al-Sayouhi currently holds the position of Director, Finance Readiness & Compliance Department in Saudi Aramco, a strategic role that is tasked with ensuring Saudi Aramco 's financial readiness and compliance for the potential upcoming IPO. In this role, Mr. Al-Sayouhi represents the Finance organization in all interactions, negotiations and discussions with the Government in relation to the Company's IPO readiness, supports the Controller's organization in the preparation and development of the Company's annual and interim financial statements, leads the effort to enhance and accelerate the financial close process to meet regulatory requirements, coordinates the financial due diligence process and manages the team responsible for enhancing and developing FP&A tools and processes to manage the organization's performance and improve the efficiency and quality of management reporting.
Mr. Al-Sayouhi comes with a wealth of experience in the Finance and Strategy fields – he started his career with Saudi Aramco as an accounting analyst in the Controllers organization and over the years he has broadened his experience and worked in a number of departments including Planning & Performance Management Department where he led the corporate business plan and accountability team, managed and coordinated the Company's planning and budgeting process and provided analysis and advice to senior management on organizational performance and gaps. Mr. Al-Sayouhi has also gained valuable experience in the Strategy & Market Analysis organization where he participated in the development of the Company's strategy, investment plan and the Kingdom's energy outlooks. He was also a member of the Strategic Transformation Office of the Accelerated Transformation Program of Saudi Aramco.
Outside his notable achievements at Saudi Aramco, Mr. Al-Sayouhi was the Secretary of the Arabian Society for Human Resource Management (ASHRM) in 2007. He was also the Chairman of the Founding Committee of the Institute of Management Accountants (IMA) Saudi Arabia, Eastern Province Chapter. Once the Chapter was established in 2011, he assumed the role of President for three consecutive terms and then nominated to be a Director at Large for another year. Due to his significant contributions to the IMA organization, he was awarded the Leadership Platinum badge (the highest level) from the IMA Leadership Academy.
Mr. Al-Sayouhi holds a Bachelor of Business Administration in Accounting and HR Management from the University of Colorado at Boulder and an MBA with concentration in Accountancy, Economics and Financial Markets from McCallum Graduate School of Business, Bentley University in Massachusetts. He is a Certified Public Accountant (CPA) and Certified Management Accountant (CMA).