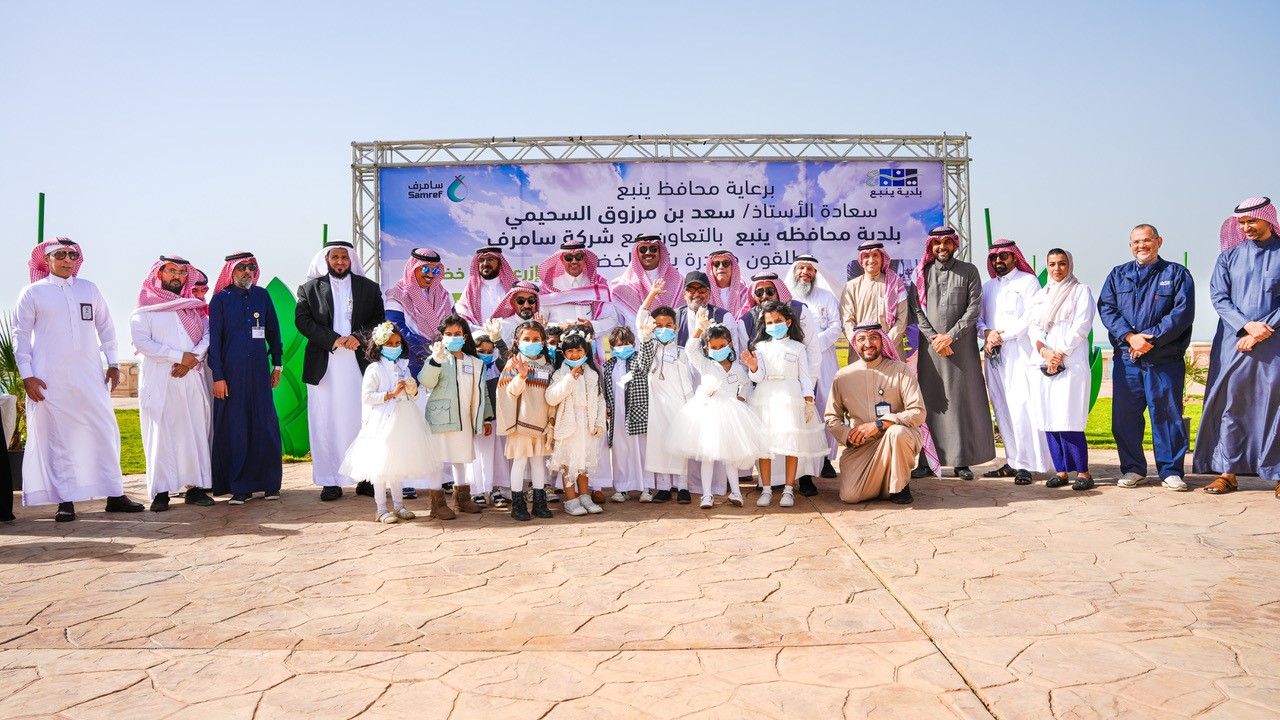 SAMREF "Yanbu Green" Initiative
Under the auspices of the Governor of Yanbu, Mr. Saad Al-Suhaimi, in the presence of SAMREF President & CEO, Mr. Khalid K. Al-Jehairan, Director of Yanbu Municipality, Mr. Yasser Al-Refaie and Director of Yanbu Education department, Mr. Saleem Al-Atwi; the "Yanbu Green" initiative was inaugurated in association with Yanbu Municipality. It aims to plant around 150K trees at Yanbu Cornish, schools, health care centers and mosques.
A multitude of Yanbu school students took part in the event by planting a lot of trees at a school.
The initiative also aims to achieve the "Saudi Green" objectives by encouraging the community individuals to help increase the overall green spaces while contributing to promoting the environmental protection and awareness to improve climate conditions.