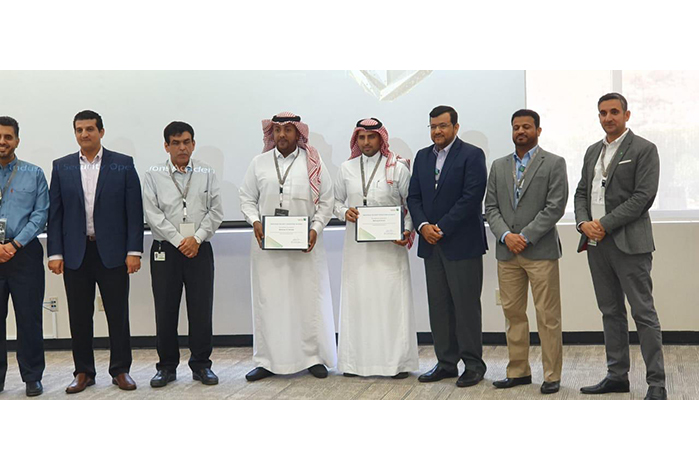 SAMREF PARTICIPATION IN THE "SECURITY EXCELLENCE FORUM"
Mahmaud Assaul – IS&GA Dept.
Represented in IS&GA department, SAMREF took part in the "Security Excellence Forum" held on 29 October 2019 at Saudi Aramco Security Academy in Dhahran. The objective of the forum is to exchange experiences and explore potentials for more collaboration amongst the affiliates in industrial security area.
SAMREF participated in the forum for many objectives, particularly as to reinforce ties with other organizations, keep pace with latest knowledge and boost overall collaboration in order to seize more improvement chances.
During the event, Mohanad J. Al-Ahmadi and Mahmaud Y. Assaul were honored in recognition of their active participation.