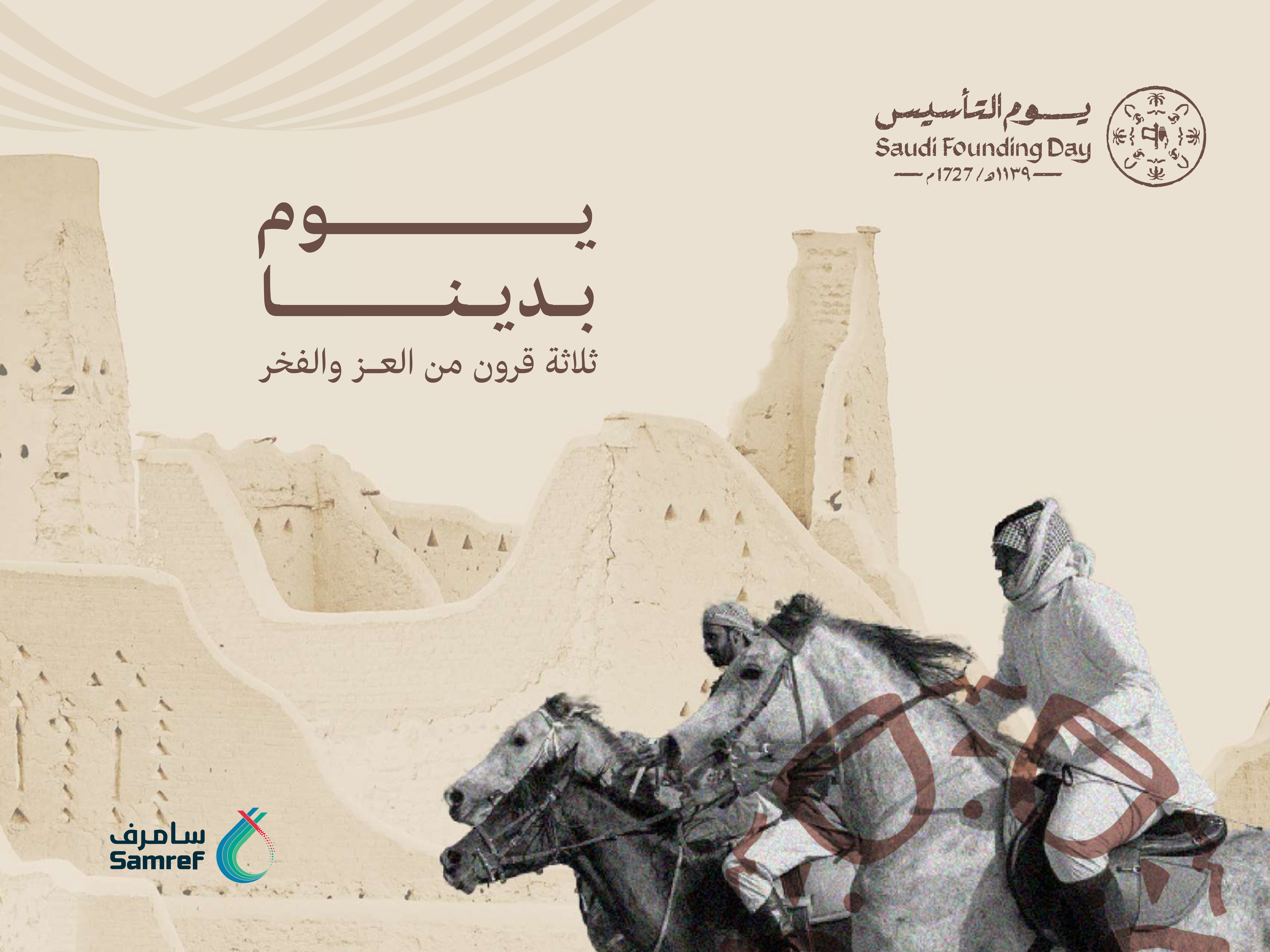 The Saudi Founding Day – 2023
We commemorate this lovely national occasion to highlight the historical depth of foundation of the Saudi State by Imam Mohammed Bin Saud to launch the Saudi civilizational and glorious journey in the Arab Peninsula.
We, at SAMREF, are so proud to commemorate this national occasion. We pray to Allah to endow our country with security, satiability and property under the guidance of our visionary leaders.