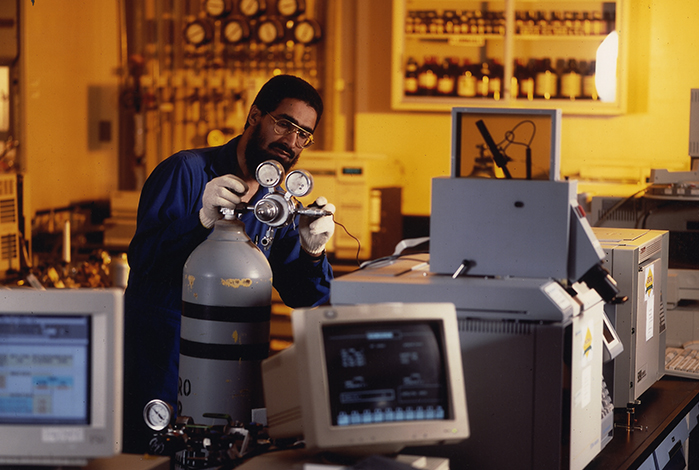 The laboratory is an integral part of the day to day operations of the refinery
ensuring that the finished products meet the highest international standards. Operating daily on a twenty four hour basis, the Laboratory receives in approximately 45,000 samples per year from various production departments. After careful analysis, all results are forwarded to Operations and Technical departments (through LIMS System) which in turn issues shipment dispatch instructions confirming that the finished products conforms to the predetermined standards. As well as production analysis, the Laboratory also monitors the chemical treatment of boilers, cooling water and slops. Further activities carried out by the Lab, includes corrosion studies relating to the plant and analysis required for special studies and investigations. More over the Lab issues Certificate of Quality for all refinery products.
The Laboratory is run by a team of qualified Chemists and Technicians. Most of them are Saudi Nationals. To maintain the highest Operating Standards, at regular intervals, the Technicians and Chemists are sent overseas to participate in Advanced Training Program. Also the Quality System of Lab is an integral part of ISO-9002 attribute to its quality control system and established work practices.